---
World Cup - engarom - 06-25-2018

Anyone here watching world cup this year? yeah i know USA isnt in it but still pretty good.
If so, who is your team?

Team Uruguay!~


---
RE: World Cup - blkknight1 - 06-25-2018

I have been watching has probably been the most entertaining of World Cups I have actually watched you start out with Spain vs Portugal in a 3-3 draw with Ronaldo scoring a hat trick right out of gate. The tourney has been full of drama and a lot of the stars are coming to play, coming up big in big moments. Lukaku for Belgium and Kane for England, not to mention the drama of these games. The Germans backs up against the wall in their last game come up with that beautiful play off the set piece. Watching Argentina and Messi struggling though has sucked, Brazil has been disappointing honestly. Mexico looks like if they can keep playing like they are they could make some noise, but as always it will come down to the matchups in the knockout stages.

Don't really have one team I am rooting for but right now I am thinking Belgium is looking really good.


---
RE: World Cup - Coltrane88 - 06-25-2018

France, because that's as close as an African team is going to get to winning the WC. With a good manager, they'd be very dangerous. Most of the favorites have been underwhelming. It's also hard to judge teams due to the quality of the opponents they've faced (i.e. Belgium, England).

The team that peaks in the knockout stages and maybe gets lucky with run-in bracket will probably take it. Based purely on form, my under the radar teams are Colombia and Croatia and perhaps Uruguay. Of those, I would only root for Colombia.


---
RE: World Cup - Maddisin10 - 06-25-2018

I agree this has to be one of the most entertaining World Cups. How many matches have come down to late goals. That Germany-Sweden game the other day was great. Today you had the great drama between Iran and Spain scoring late. If the group stages have been this good. I hope the knockout rounds can keep up the entertainment.


---
RE: World Cup - udunknowme - 06-26-2018

Portugal and Argentina have scraped through. Can't wait what Wednesday has in store for us. There has to be one major upset for this World Cup to be truly entertaining.

And what better way than for the World Champs to be out during the group stages like Spain in the last WC? I think Germany might not make it out of the group brehs.


---
RE: World Cup - udunknowme - 06-26-2018

Nigeria had me paying resale for their jersey only for them to go out the way they did. The Turkish referee was too shook to give them their 2nd penalty.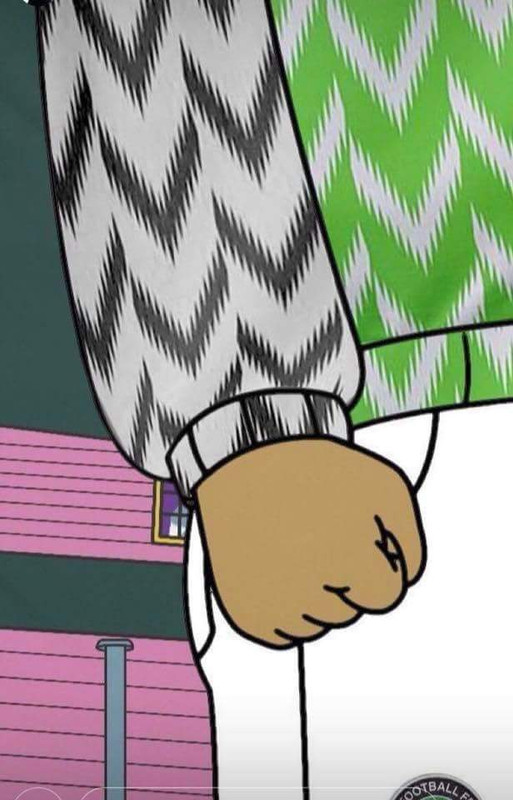 ---
RE: World Cup - Coltrane88 - 06-26-2018

Nigeria national team, like the country...so much unfulfilled potential.


---
RE: World Cup - muhamad - 06-26-2018

I think Belgium will be world champion!
---
RE: World Cup - Maddisin10 - 06-26-2018

That was such a heartbreaker for Nigeria.

Tomorrow should be interesting to see if Germany can advance or not. I think they probably will. If they finish second in the group and Brazil wins their group. We'll end up having Brazil vs Germany in the first knockout round for a match-up a lot of people had in the championship match.


---
RE: World Cup - Coltrane88 - 06-26-2018

Already some very early knockout stage match ups for the big hitters. France v Argentina in Round of 16. I think psychologically, Brazil would rather avoid Germany and any potential residue from that 7-1 destruction four years ago. We may see some shenanigans with regards to Brazil playing for a certain result as Germany plays earlier in the day so they'll have a sense of the different scenarios. They're guaranteed to go through with a draw.


---