R.I.P. To: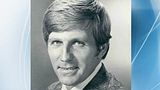 Gary Ennis Collins (1938-2012)-Collins was a televison & movie actor, as well as a talk show host. He was married to former Miss America Mary Ann Mobley from 1967 to his death on Oct. 13th, 2012 of natural causes. He was 74.
Alexander George "Alex" Karras (1935-2012)-Alex Karras was an NFL player with the Detroit Lions (1958-1970), and is also remembered for the TV series "Webster", which co-starred Emmanuel Lewis as the title character, and his real-life wife, Susan Clark, as his wife on the show. Karras died on Oct. 10th, 2012 from complications due to kidney failure. He was 77.

Howard Andrew "Andy" Williams (1927-2012)-Andy Williams was a popular singer/songwriter best known for the song "Moon River", as well as his TV show "The Andy Williams Show", and countless Christmas Specials & songs. Williams died on Sept. 25th 2012 of bladder cancer. He was 84.